Sexy, slutty, blonde PAWG Katie Diamonds is looking as fine as can be as she enters the scene for this sex tape, at Just POV! This filthy blonde slut wants to spoil her man for his birthday. It looks like he's going to have an excellent time slutting out this gorgeous, blonde PAWG. She begins her tease with a little dirty talk, suggesting he watches her bounce her big fat ass. This scorching scene shows this blonde PAWG letting loose, and we loved every minute of her ass bouncing with some deep dicking!
Katie Diamonds gets on all fours shaking her juicy ass for him. This is quite a birthday treat, because we'd be totally tempted too! They do some reverse birthday spanking, where she gets to take the booty slaps, and even gets a few in herself as her big fat ass jiggles. This PAWG is ready to get super filthy for her man, spreading her legs and rubbing her pussy over her panties.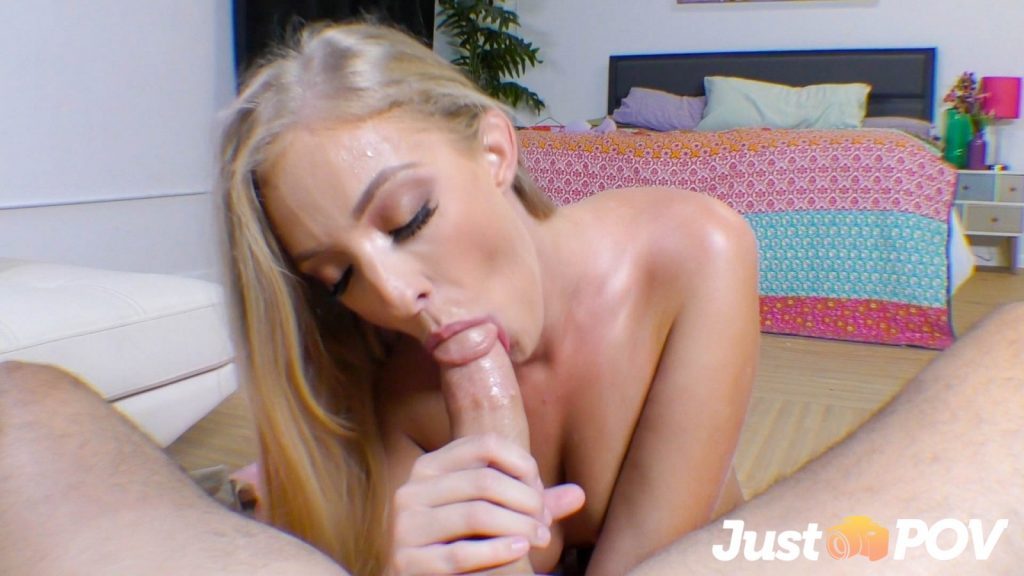 Blonde PAWG Strips and Shows Natural Tits
Katie Diamonds is getting more and more wet for her man. She slips off her bra, and lets him fondle her natural titties. Finally, the luscious blonde PAWG is fully stripped down and ready to come at her man on all fours. She's been promising him a blowjob. It's his birthday, after all! She cannot wait to suck on his big fat cock, and teases his shorts off.
The thick Blonde PAWG is happy to spoil her man, so she grabs his cock with both hands to give him the first bit of spoiling. She gets more and more into sucking his cock, beginnign to drool all over it, and gag. She makes sure she works him over well, even playfully sucking on his balls while gazing up at him with her bright green eyes. This all natural blonde hottie is down for deepthroat, and loves gagging on that thick White cock!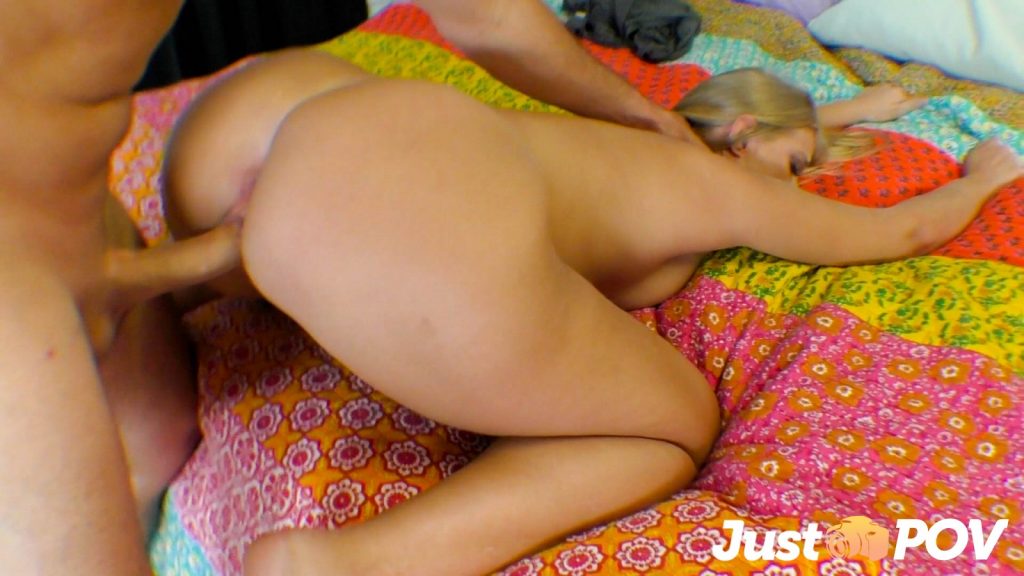 Katie Diamonds Slutty Birthday Surprise
After spending a generous amount of time gagging on her man's big thick cock, Katie Diamonds is done getting sloppy. This raunchy hottie really put in some work on her throat, and deserves more of a reward for this birthday romp. Her man is enjoying all the attention she lavishes him with, but he requests that she sits on his cock. She takes off her shoes and squats right over him to let him penetrate her beautiful shaved pussy.
This blonde PAWG rides him hard immediately, bouncing her juicy ass all over that cock. He gives her several hard spanks, making sure that ass gets the attention it deserves while she rides. She's ready to go for several positions, and he leads her to the bed to get her back on all fours. This hottie wants it in doggy, which means more juicy ass fun! He drives that cock inside of her, while she pushes back. She loves showing off how she can twerk on some cock, and puts on a show while she gets railed.
You can watch ssexy blonde PAWG Katie Diamonds fuck now over at Just POV!