Blonde PAWG Selah Rain is oiled up and ready, before this Just POV scene even gets started! She's hot, horny and looking for some "company" she says. She looks good sitting on the couch, with her shiny legs, wearing her tight, form-fitting dress. She's built like an amazon, looking perfect from curve to curve. She doesn't want just ANY company, though. She's blunt and straight forward now: she just really wants to fuck. This PAWG is a super slut, aching for some cock, and her body is more than ready to take it.
Selah Rain seduces with easy, simply because her curves are so delicious. This thick blonde PAWG is ready to play, and she has finally found a partner to give her the company she really needs. He moves closer, and Selah happily runs her hands over his pants, tempting him with her big eyes. She's ready to do a whole lot more than "sit pretty". She isn't going to waste time, and she gets her hands right on that cock!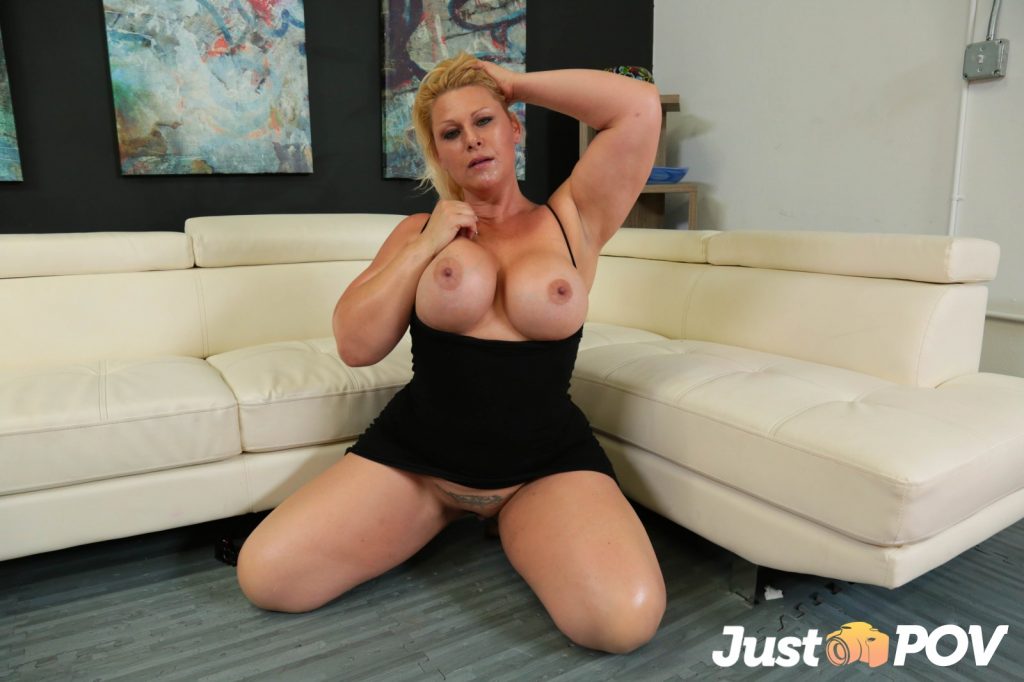 Big Booty Blonde Gives Sloppy Blowjob
Selah Rain asks if she can start "here" as her lips meet the seam of his pants. He agrees, and she swirls her hands around his clothed member, seeking to pull his big cock right out for her to employ her skills. Selah is pleased that his cock is so huge, and grabs hold of it with a naughty grin. She grabs hold of his cock with both hands, spitting all over it, and running her lips up and down the shaft. The smoking hot MILF loves choking on his cock, and he happily pushes her head down just a bit further. You've gotta love a good gag!
Selah Rain is loving every moment with her lips wrapped around his cock, bit this blonde PAWG is ready for more! Not only does she seek her own pleasure, but she has a lot of ass and titty to show off along the way. While she's working that cock, she unleashes her tits so you can watch them bounce while she works that cock over, really working that gag reflex.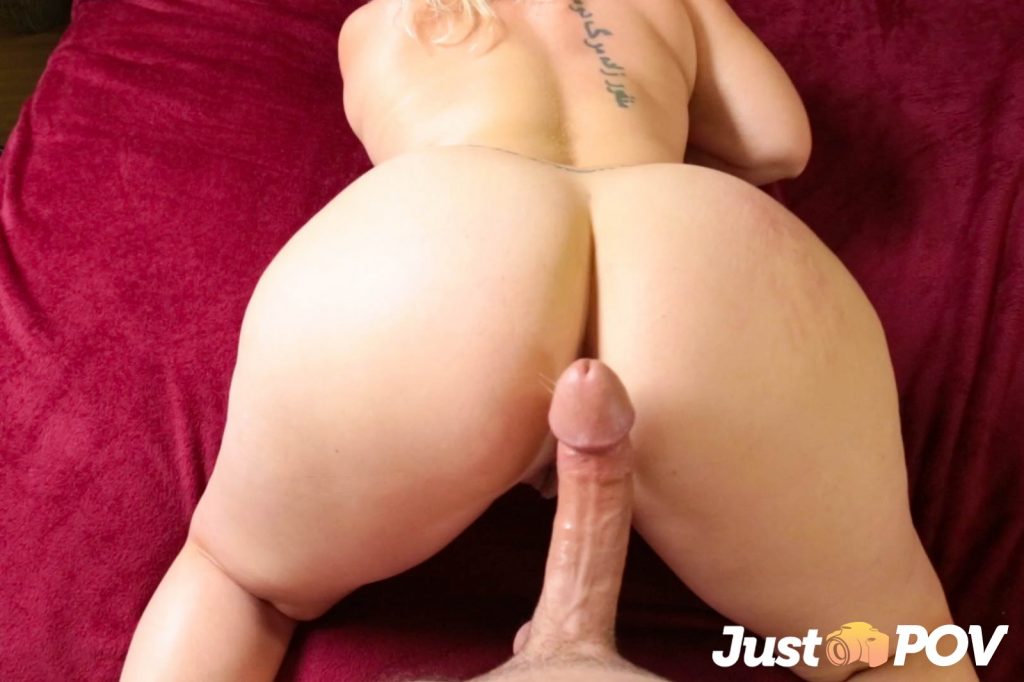 Blonde MILF Selah Rain Shows Off That PAWG Ass
Now it's time for Selah Rain to get fully stripped down and show off that luscious booty of hers! He's enthralled at every shake of her ass, delivering firm spanks while she's bent over. She is ready to receive a whole lot more from that big dick! She bends over, coaxing that cock into her beautiful, wet pussy.
As soon as he enters, he gives this blonde PAWG a few more ass slaps. Selah Rain's juicy ass jiggles while he pounds her from behind, delivering a lot of ass worship even while they fuck!
You can watch gorgeous blonde PAWG Selah Rain fuck now over at Just POV!