Beautiful Valentina Belucci is about to show off that big, juicy ass and show us how she really likes to get down in this new scene for PAWGED! She moves her body, letting us enjoy her curves from behind at the start. She's rockin' tiny booty shorts and red high heels, maximizing your enjoyment of that luscious wagon she's dragging. This European hottie is ready to give you more, after she strips and plays on her own.
Once you see Valentina Belucci's face, you'll be even more in love as this thick beauty continues to tease with her body. You'll see every dimple and curve as she wiggles back and forth with grace. She continues to tease until her man enters the scene and slips off that tiny little tank top.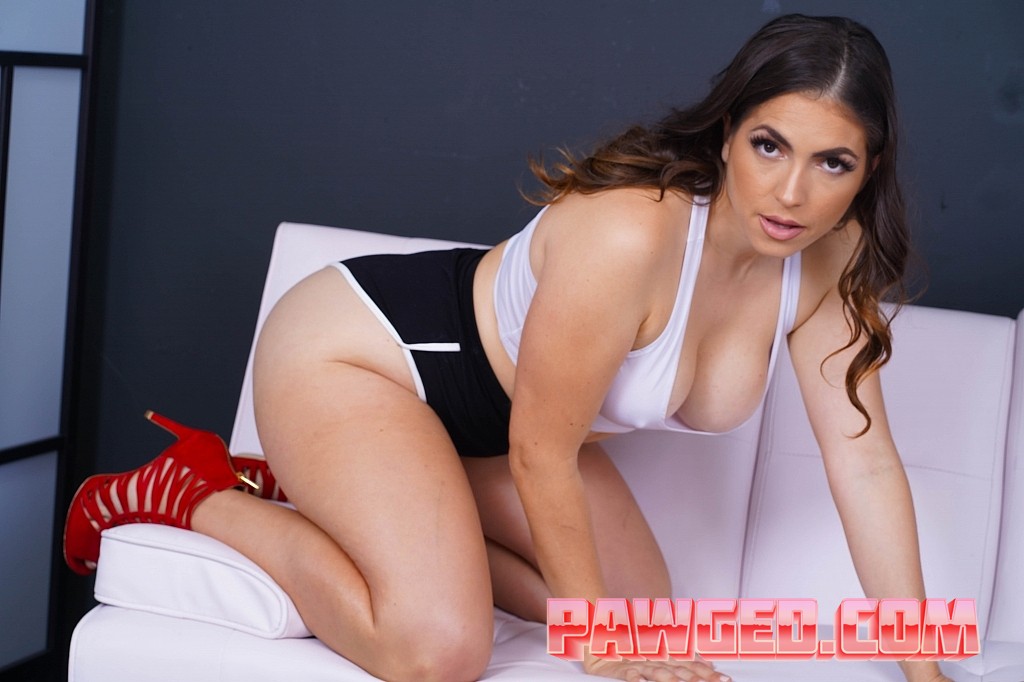 Big Booty Brunette MILF Valentina Ready for Hardcore
After a long and luxurious tease from this big booty brunette will have you wanting more. Valentina Belucci is just the girl to invite you over for more, as she begins to grind on the couch. She's getting hornier and definitely wetter as she goes, awaiting the touch of a man, and a cock to play with!
This Euro PAWG begins to strip off her shorts, revealing no panties and a shaved pussy to enjoy. She spreads those cheeks so you get a view of all her delectable holes as she grinds. Valentina Belucci is a dream MILF! Who could resist that ass? Milan enters the scene ready to devour every curve, inhaling her scent while he spanks that big ass!
Oiling Up Valentina Belucci's Big Fat Ass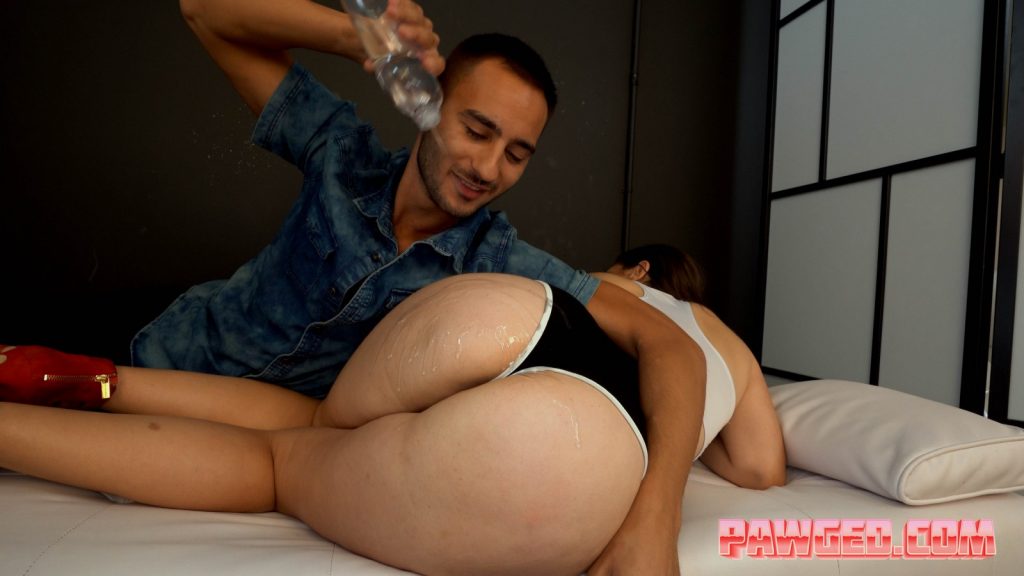 Milan begins to work oil over her big booty, having her shake it as it glistens. When he spreads those cheeks, Valentina Belucci moans, loving how he licks that asshole and fingers her pussy. He cannot wait to get a taste of her pussy, which is growing wetter by the minute! She's loving the attention, but cannot wait to take a big hard cock!
Milan begins by giving Valentina Belucci an orgasm with just his fingers, making her taste herself just a bit before they progress. When she's finally ready for some cock, she strips him down to gobble him up, and suck him hard. She conjures up spit to deep throat easily.
You'll enjoy ample views of her ample ass, while she talks dirty hoping for more pleasure coming her way. Milan joyfully strips off Valentina Belucci's top, revealing puffy nipples and big perky tits! Rest assured, you'll get every moan, every whimper, and every ass jiggle as he bangs this brunette PAWG.
You can see more Valentina Belucci hardcore now, at Pawged!