The name is Hot Ass Hollywood, and this blonde PAWG is shows you how to get wild! This gorgeous, curvy blonde BBW is truly hot as fuck, with a thick body and luscious big tits to boot! She's stacked, with a luscious hourglass figure we love to see. She's first seen stripping and playing outdoors amongst some colorful graffiti, showing off her thick ass for proper ass worship. She bounces that ass and plays with her tits, making this show mouth watering from the start.
This PAWG is equipped with tits that won't quit! She leaves you full of desire while you gaze at her shapely body before she really gets down. Her bubble butt peeks out of her shorts, and she's mesmerizing with her big ass tits! This blonde is truly good to go, and is happy to show off before she really gets down and dirty.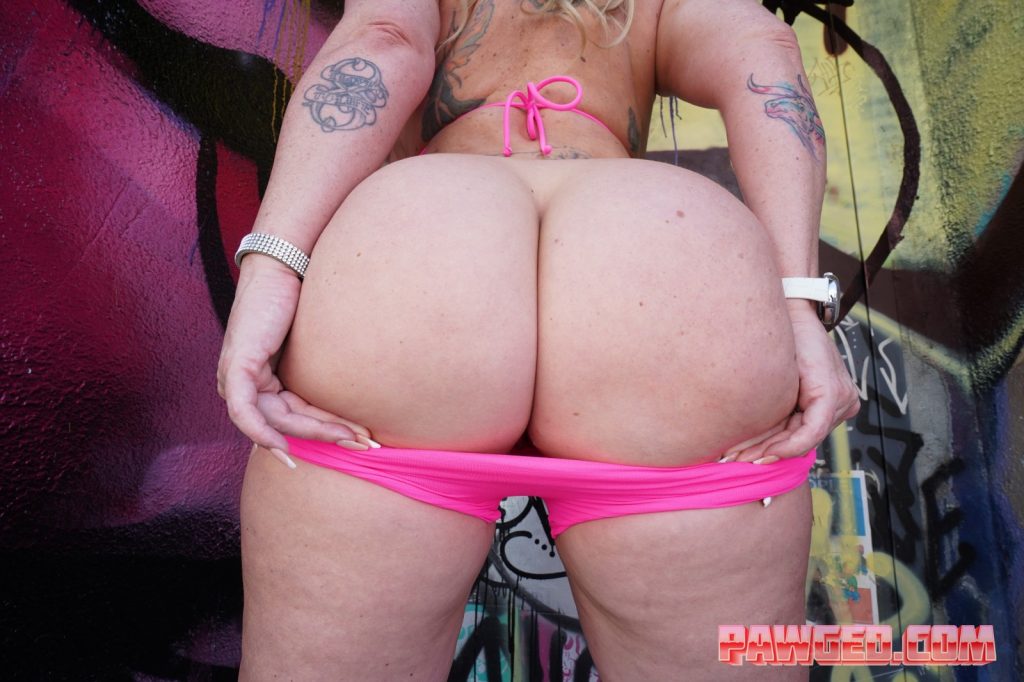 Ass Worship with a Blonde PAWG
When she lays on her tummy, you get a full view of those mounds that are her ass, as it hangs from her tiny pink shorts. This MILF is happy to finally get some hands on her ass, that can massage and play. Her man dives right into that luscious PAWG ass and Hot Ass Hollywood is happy to be on the receiving end of this raunchy ass worship. He dives face first into that big booty, inhaling her scent to enjoy.
Watching him dive into Hot Ass Hollywood's ass from behind is a pleasure. Especially when you can see her face full of pleasure as he devours her. She moans and enjoys his worship. He brings her up into a bent over position, spreading those big cheeks for the camera and delivering big kisses all over her ass cheeks. He begins to strip her down, getting her hot and ready for his cock. This blonde PAWG cannot wait to get more.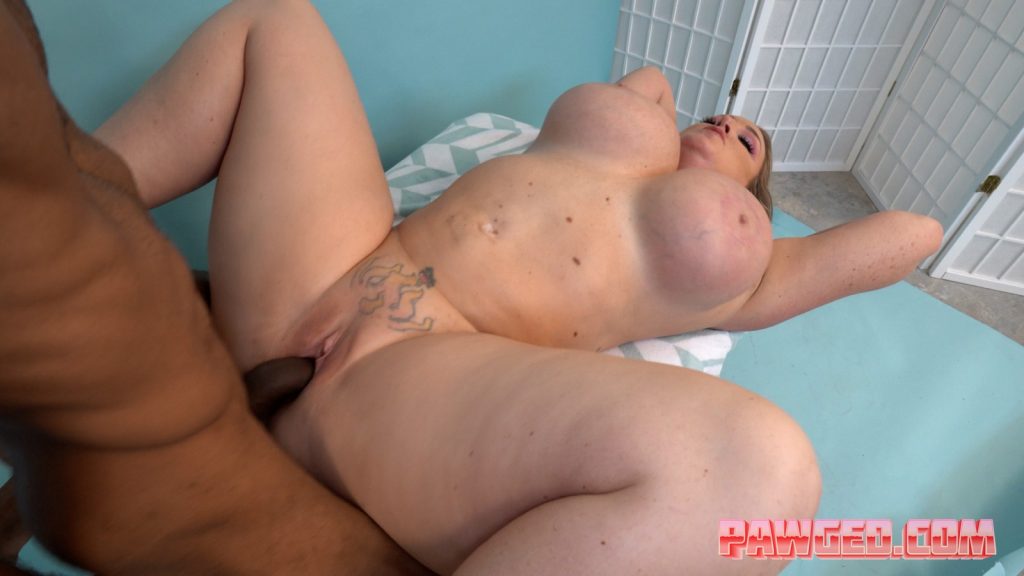 Hot Ass Hollywood Gets Hardcore
With a lick of her luscious ass, Hot Ass Hollywood lays back and enjoys the pleasure for awhile longer, giving you a healthy dose of that white girl booty! She gets him to play with her shaved pussy, that's extra cute adorned with a flame tattoo. He happily enjoys her huge luscious tits, while he rubs her pussy, warming her up to receive cock. He spits and rubs her down as she moans, with her big tits on display! This blond PAWG gets down on her knees and happily sucks on his cock. She gets deep, leaving her big tits to jiggle as her head bobs.
Hot Ass Hollywood clearly loves to fuck, but he's not quite ready! He's gotta oil up those tits, first! He oils her up for a raunchy tit fuck, which you get to see in POV! Her pretty face shines while he thrusys, enjoying a big cock between her huge tits. Finally he slides his cock in her shaved pussy and makes her moans and beg for harder fucking as he goes.
You can enjoy a hefty dose of Hot Ass Hollywood and her big fat ass over at PAWGED!