When Big Booty babes Kendra Kox and Virgo Peridot crave dick, they have plenty of dick on order! Ask for cock, and it shall cum! Josh Stone is happy to be between these big beautiful tits, taking on their desire like a king. They're already naked and ready to flop onto the bed with him, because they know he's going to satisfy their craving for dick. These bangin' PAWGs are joyful to have a huge cock that's already hard, ready for them to use and feel inside of their hungry, wet pussies. They get right down to business, slurping those wanting tongues all over that big black cock! Virgo and Kendra make the best tag team, ensuring they communicate well to give him ample pleasure as they go.
There are no arguments, just excellent work from these two while they take turns at pleasuring Josh Stone's cock. Virgo Peridot offers Kendra the chance to ride first, and they giggle with anticipation. Whose pussy gets this big black cock first?! There is no drama, no argument. These BBW PAWGs both are in line to get the deep dicking they were craving, together. We could all use more slutty friends like that! They got the dick they wished for, and they're taking the universe for its arrival!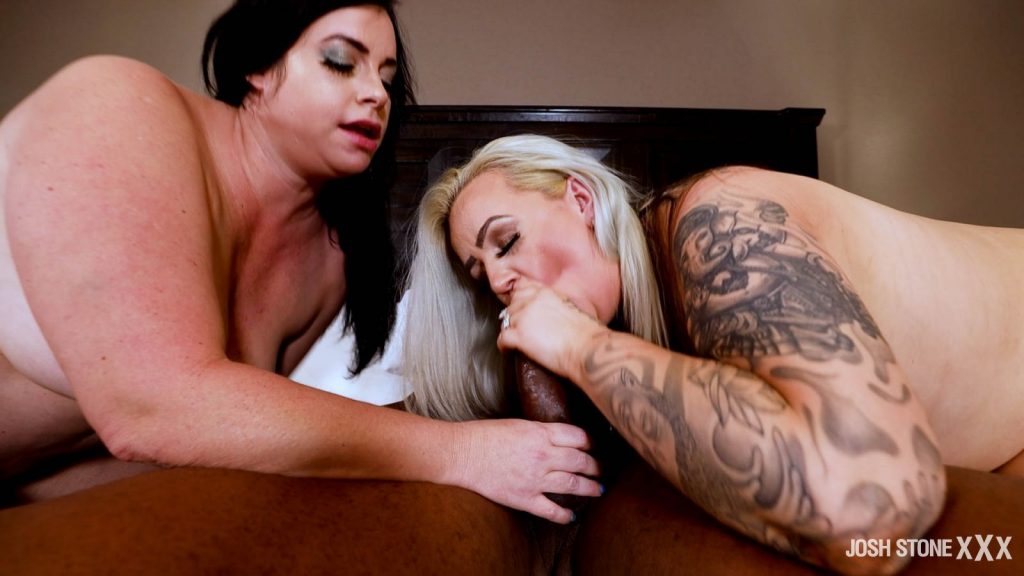 Virgo Peridot Fucks BBC in a Hardcore Threesome
Both of these BBW babes are wet and excited to have some fun! Kendra Kox gets on that cock at Virgo's command, happily watching as her ass bounces. You'll be happily watching too, because Kendra's ass is extra juicy! The way she bounces on that cock is thrilling, and Virgo Peridot watches with great pleasure eager to get on that cock, herself. This makes her really want to get some dick, but she makes sure Kendra gets her fill of cock.
Kendra Kox's pussy is creaming all over that huge cock, but now it's time for Virgo Peridot to get her turn! She's just as excited to ride that dick, riding him hard with her bouncing ass getting smacked along the way. Both of their pretty pussies are creaming, as they watch each other get pounded. These two sluts love watching each other's pussies get wet! Kendra even rubs her clit, enjoying the sight of Virgo getting pounded. Action begins to elevate as this threesome grows more intense, with both PAWGs craving nothing Big Black Cock, in every way they can get it!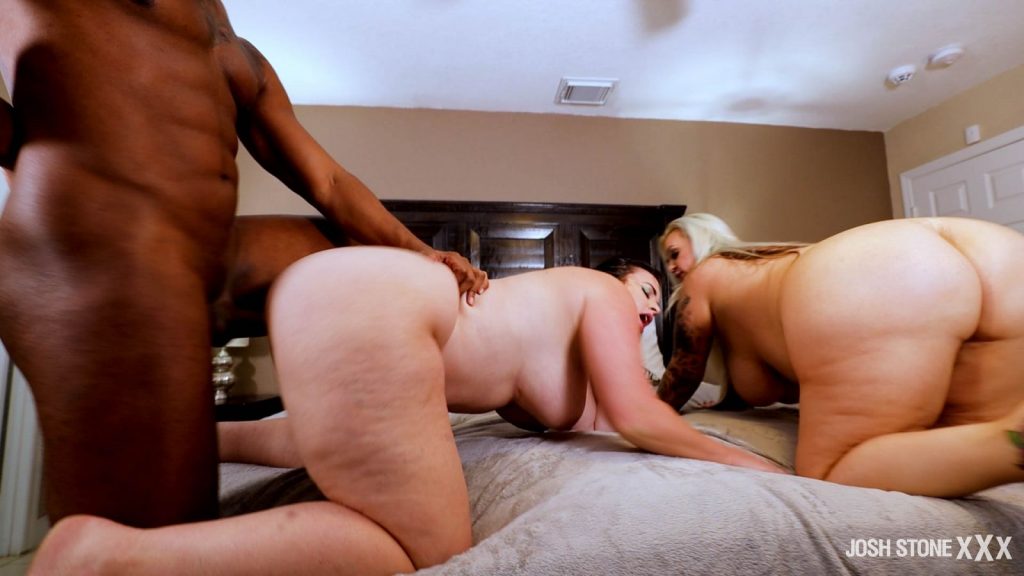 Kendra Kox Loves Sucking Cock in Threesome
Kendra Kox is gazing at Virgo's beautiful ass bouncing, while she plays with her tits. These two make sure they put on a hell of a show even when they aren't getting fucked. By now, they're both on all fours, shaking those beautiful PAWG asses while they wait their turn to get pounded. They're loving taking every single inch of that huge cock, enjoying the dick bestowed upon them by the universe!
Virgo Peridot and Kendra Kox have a wild time, shaking those luscious asses for Josh Stone, while they get pounded for an incredible finish. You can enjoy them getting railed too, at Josh Stone XXX!