Ashley Rider may be petite, but this blonde PAWG got plenty to offer in the wagon she's draggin' in this scene for PAWG Next Door! If you're into anal and ass worship, this petite short stack is aching to spread those cheeks for you. She's cute, thick, and begins her show in her living room. She's dolled up in boots and a PVC lingerie that allows most of her body to be exposed. Ashley is ready to play, armed with all the supplies you could ever want from a kink-positive PAWG!
As Ashley Rider works to tease you with her dirty talk and rubbing her body down, she begins to really put on a show. Her sexy accent adds a little extra domme appeal, as she whips out her massage oil. She's ready to show off those curves and rub them down. This naughty PAWG begins to spank her ass and drizzles oil all over it. As she spreads her cheeks you get to see the naughty little surprise this thick vixen has; a little pink butt plug!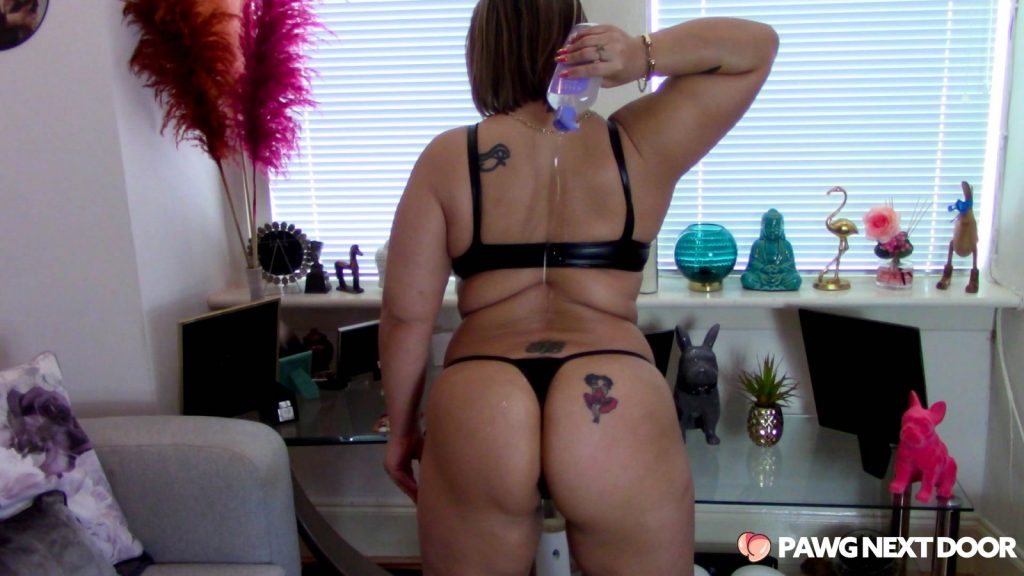 Petite PAWG Horny Solo with Anal Play
Ashley Rider begins to drizzle her entire body with oil, covering her tits and more! She finally slips off that sexy, tight lingerie. Now you have her whole little thick body stripped down aside from her thigh high boots and her glasses. This Petite PAWG is ready for anal, and cannot wait to play while she jiggles her ass for you! She begins by getting on all fours, and jiggling her ass.
You get to see Ashley Rider's little asshole pucker as she pulls out her toy, and slides her fingers right inside of herself. She's eager for that anal pleasure, spanking herself and adding more oil to the mix. She sticks that ass out and oil runs right into her perfect ass cheeks. She spreads those cheeks, feeling absolutely joyful that she's lubed up and ready to receive a new toy.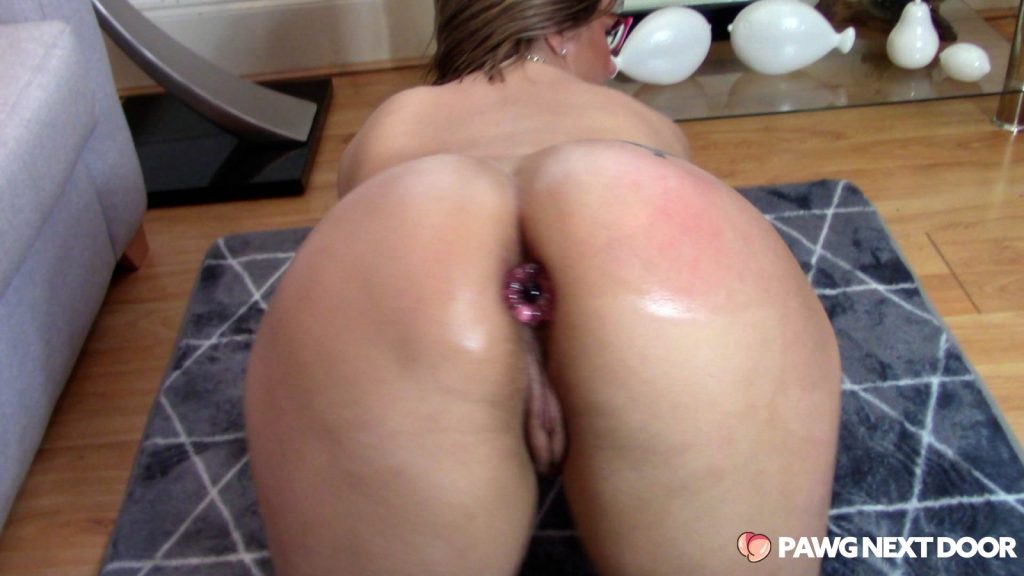 Ashley Rider Anal Masturbation and Dirty Talk
Naughty Ashley Rider slips in a new toy, and starts to work to stretch her asshole open. The petite PAWG twerks with her toy inside, giving herself another spank while she soaks up the pleasurable sensations. She's working her ass, but prefers to say she's abusing her butthole. This hottie continues to show how she likes her asshole played with, now opening her legs to reveal her pierced pussy. She continues to play with herself, focused on her ass and penetrating herself more and more deeply.
Ashley Rider moans like a goddess, which makes her raunchy anal scene all the more exciting. Her play gets more and more juice as she stips her toys more deeply inside her asshole. She's so slutty and filthy that she can even cum from penetrating her asshole. She doesn't have a massive gape, but the view of her stretched asshole is more than enough to prove she loves getting herself raw with pleasure.
Get more of this juicy petite PAWG Ashley Rider now over at PAWG Next Door!