When big ass Latina Nena Linda pays you back for a favor, you can be as bold as you wish. The favors this spicy mami asks of her scene partner Ralph here are pretty serious. That means this caramel beauty is willing to pay him back however he sees fit. After he assures her that the "job" is done, she helps him sneak the car into their garage so she can close up shop for the day. She invites him in and he takes a long hard look at her place. It's quirky, it's cute. This scene for Real Dirty Videos has it all, for you Latina lovers!
Ralph and Nena Linda make some chit-chat and she sits on her daybed next to him. She looks good, yet casual, in her billowy dress and feathery earrings. She's blonde, with naturally tan skin and some ample cleavage showing from under her top, with a smile that could kill. She's pleased with what Ralphie over here has done for her. And when she mentions she has no idea how to repay him for his favor, he jumps at the opportunity. First words out of his mouth are an overly confident, "how about sucking my dick?"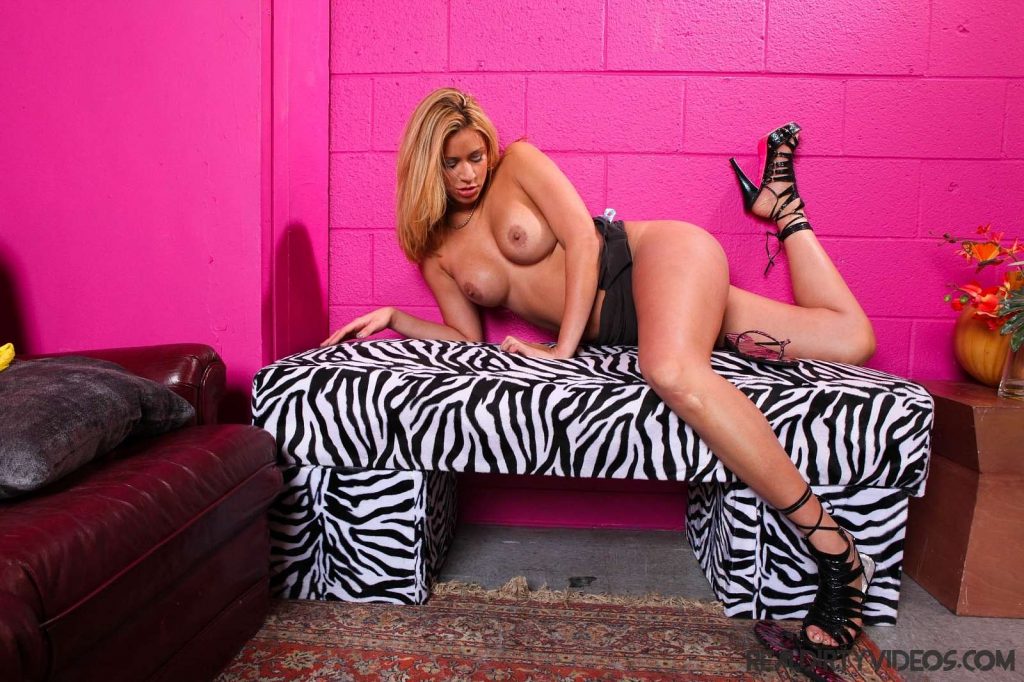 Big Booty Latina Sucks Dick for Repayment
Nena Linda simply smiles and agrees. She gets right on her knees as he unbuttons his pants, and deep dives on that cock. Her throat is wide open and ready to take that big dick. She strokes his cock between moments where she's busty choking on dick, and does her best to work him over. If you're thinking of taking on some "favors" for her, you'd be a lucky guy. This slutty big booty Latina is willing to go the extra mile, even letting him tittyfuck those big, luscious titties.
As she takes Ralph's dick anywhere he pleases, he asks her to look up at him. He's gotta see that face with his cock in between her tits! He gazes down on this beauty, and she does everything he asks. Then she hungrily grabs hold of his cock once again, now able to show off her big bouncy tits while her head bobs.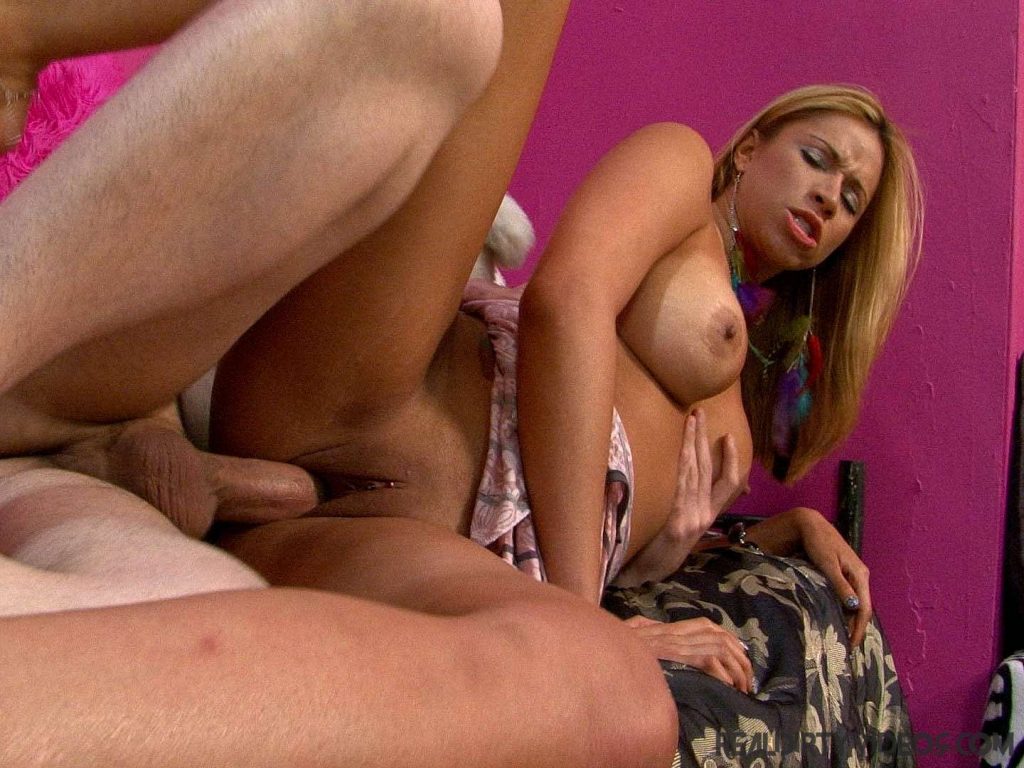 Nena Linda Big Tit Latina Loves Getting Pounded
If you thought she was going to stop with a voracious blowjob, you would be wrong! Next, Nena Linda not only takes cock deep down her throat. By now her pussy is growing more and more wet. After he pushes her head down over his cock, he lays her down, entering her shaved pussy from behind. Ralph begins to bang her hard, and she wails loudly, and everything she says and does at this point is purely SEXY!
Nena Linda is every bit the spicy big booty Latina you wanted. She moans loudly, with a little Spanish flair. You'll love when she drops in some Spanish dirty talk while Ralphie continues to pound her. She's getting more and more orgasmic by the minute! He bangs her in every way you wish you would ever want to bang her yourself. You'll be living out your Latina fantasies in no time, watching this babe get down!
Want more? You can catch Nena Linda now over at Real Dirty Videos!