Beautiful blonde Holly Smith is the trans PAWG pornstar of your dreams! This big booty blonde is dolled up and ready to ride in this scene for Big Booty T-Girls. She looks incredible, with bright red lipstick and with her ass hanging out of her shorts as she walks. Het fat ass jiggles all the way to her car, and it's alluring and tempting. She jumps into the car and speeds off! Of course an officer is going to take notice!
In comes Officer Karlo, who pulls her over and asks Holly Smith for proper identification. This beautiful trans PAWG thinks she may have left it at home, and she has nothing to give him! Oops! Karlo asks her to step out of the car, so he can give her the good ol' pat down. Holly is asked to spread her legs, so he can search for any potential items that can hurt him. This officer works his hands into every curve and crevice, pulling her tiny shorts into those big ass cheeks and making that ass jiggle. And he is quite thorough! He continues to feel up her curves, finally sliding his hands between her big tits. This is Holly begins to question Karlo's intentions. She's beginning to feel violated!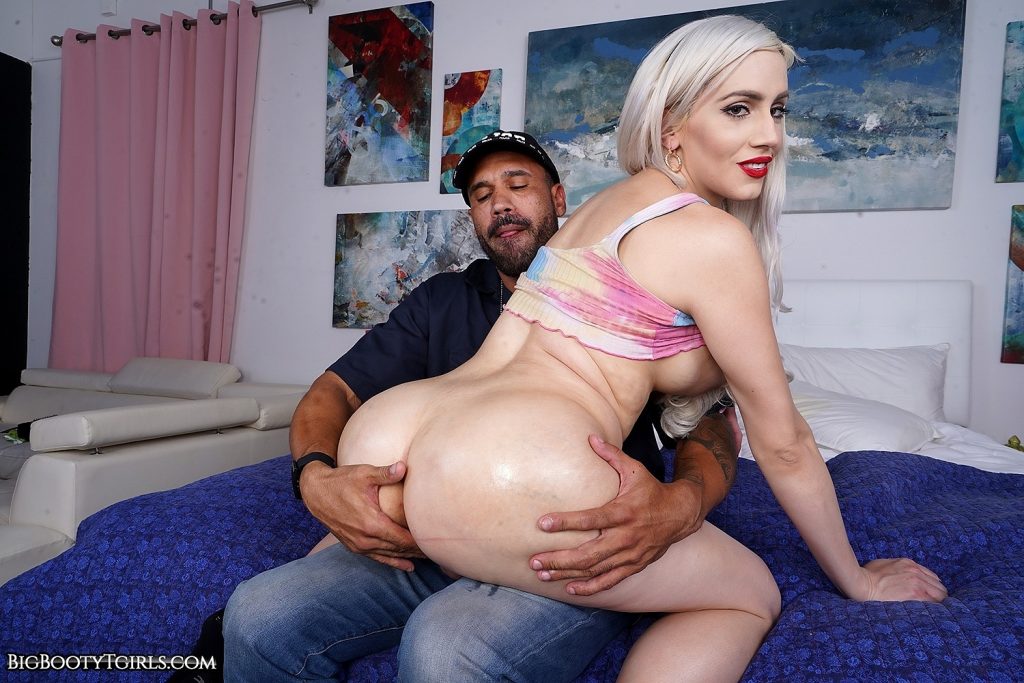 Will Blonde Trans PAWG Holly smith Get In Trouble?
Beautiful trans PAWG Holly Smith may have been speeding, but she's also on the hook for something else. She was driving without her license and registration! Reason doesn't seem to work with Karlo, but he doesn't seem to want to budge. Holly offers to do ANYTHING to get out of trouble, and Karlo mulls it over for a second. Clearly this officer gets an idea; he suggests he escorts her home and they can discuss it at her house.
Once they enter her home, Holly Smith begins to apologize for her crimes, and Karlo makes sure to remind her that she could easily just go to jail! Karlo gave her a second chance, only because this trans PAWG said she was willing to do anything to get out of this sticky situation. He asks her exactly what "anything" means, which is met with a smile. Holly simply turns around and offers up her beautiful big ass!
Oiling Up Her Big Fat Ass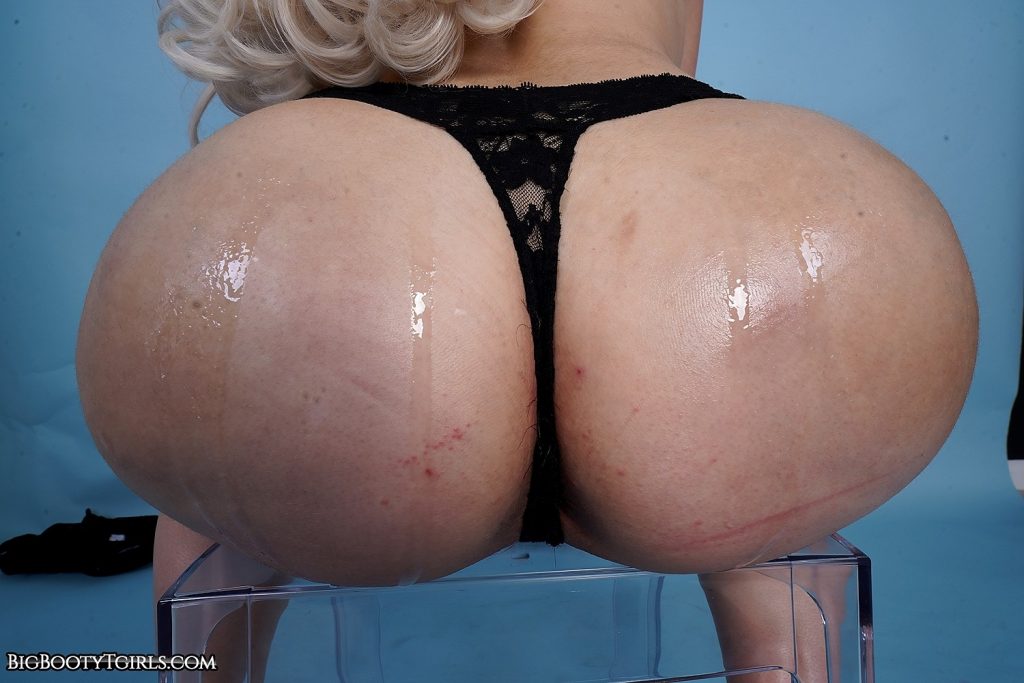 Karlo begins by making a mess of Holly Smith's big fat ass, with a bit of oil. He's happy to get a piece of that ass in exchange for carting this girl off to prison! We start with a healthy dose of jiggly ass worship on this trans PAWG, which is a perfect lead in to the hardcore fucking! Her tiny denim shorts and dropped and her big fat ass is not fully visible in a hong. Karlo starts running his hands along all her curves, and she joyfully lets him explore.
Holly Smith then gets on all fours, awaiting more baby oil to be spread all over those ass cheeks. He gives this trans PAWG a thorough ass massage, flicking her asshole with his tongue to get her nice and warmed up. You'll hear this babe moaning in the background as the camera focuses on the ass stretching action as he works his fingers inside of her, deeply. She's about to keep herself out of jail, and she gets a hardcore assfucking along with it? We'd call her a lucky girl!
Watch Holly Smith fuck to get out of a ticket over at Big Booty T-Girls!