"Quick, follow me," Big Booty Latina Valerie Kay says breathlessly to Ralph after she delivers some terrible news to him. In this bootylicious scene for Real Dirty Videos, Valerie is frantic. She calls Ralph over to discuss something important about his brother. As soon as he walks into her place, she grabs him and delivers the news that his brother has been killed, and if he wants revenge, she will happily show him.
Valerie Kay rushes him off, promising that she will teach him a thing or two about revenge. It doesn't seem like what she's doing is the best way to exact revenge, though. She leads him to another room, dressed in lingerie. She gets on all fours, showing her thong clad ass in the air. He buries his face in that juicy ass, and she begs for more. This spicy big booty Latina may not be offering him some revenge tactics after all!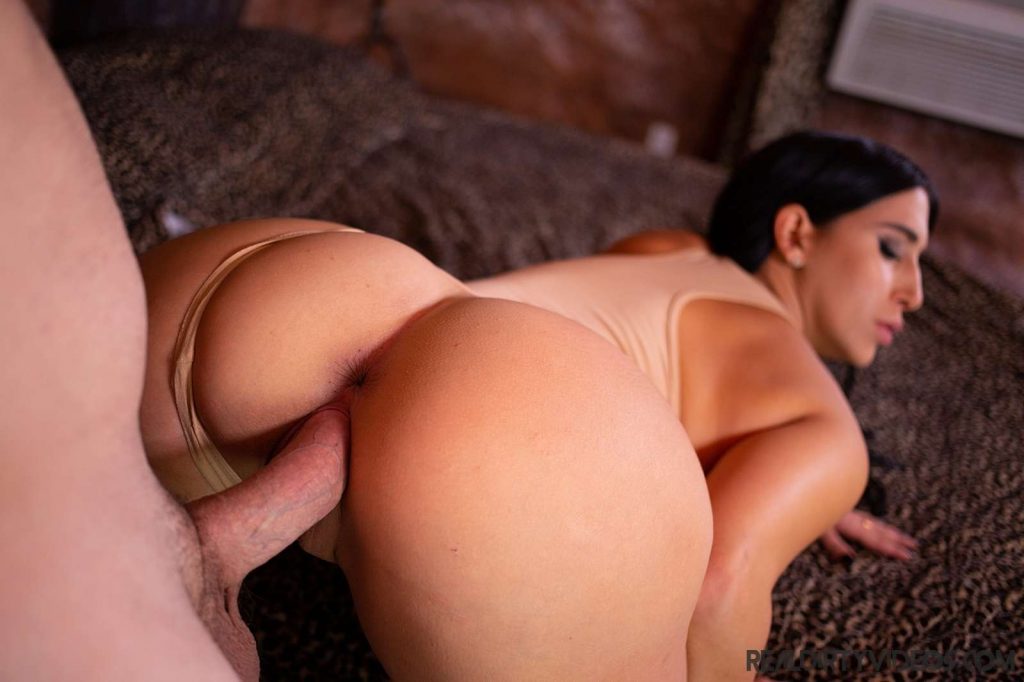 Big Booty Latina Shakes Juicy Ass
Valerie Kay takes to pleasure with passion, begging her papí for more! She lays on her belly and spreads her legs, and he happily inserts that big right right inside of her pussy. Except, he cannot get enough of her scene and taste, and gives her a taste between rounds of deep dicking this smokin' hot Latina. He jiggles that ass thoroughly, making her cry out with pleasure. She keeps telling him, "Si, papí" over and over again, which inspires him to pound this juicy brunette even harder.
The big booty Latina grasps the sheets with pleasure, pointing her ass in the air for more. This is when they transition to a POV angle, so you can see his dick sliding right in, and a shot of her perfect little asshole. Valerie Kay pushes back, encouraging more while he has his way with her. We're still having trouble seeing how this will help him get his revenge, but he doesn't seem too concerned about his brother being killed at this point!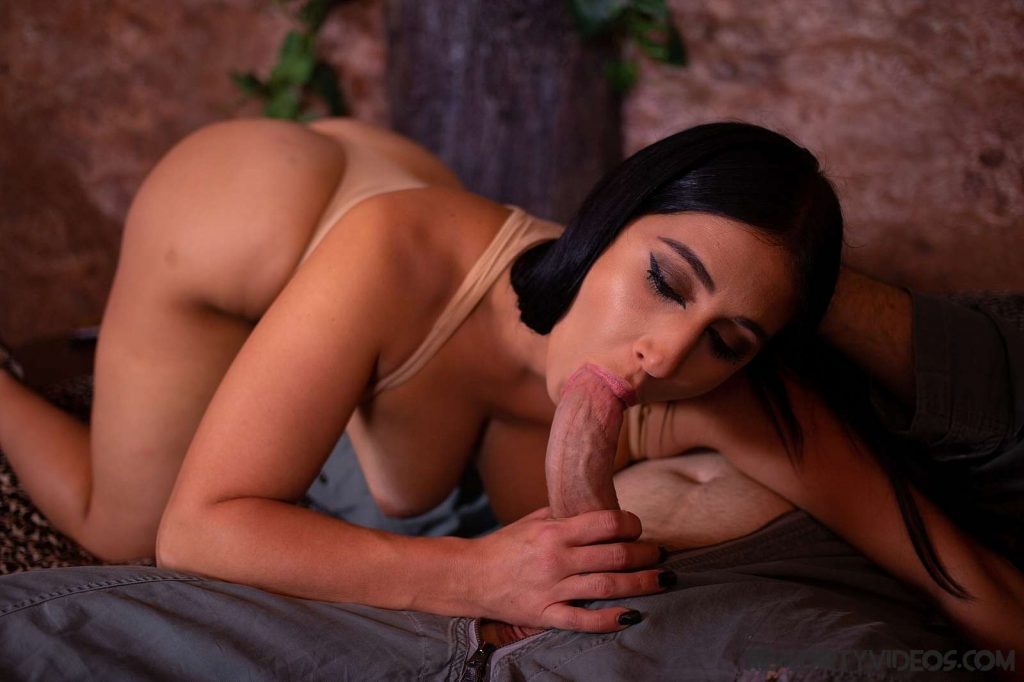 Valerie Kay Loves Sucking Cock
After he's been railing Valerie Kay for awhile, she turns around ready to gag on his cock. As she sucks his cock, the big booty Latina shakes that juicy ass for the camera. Eventually she sits on his face while she continues to gag, working his cock as hard as possible. Not only is this big booty Latina blessed with glorious assets, but she's also got juicy tits to admire. She bobs her head hard, eager to please. she really puts on a show!
Valerie Kay is horny, slutty, and everything you dream about when you think of a big booty Latina! You'll get lots of ass while she rides cock. Ralph takes full advantage of the scorching hot Latina in front of him, and she loves every bit. He rails this beautiful curvy Latina from every angle, and they spent a lot of time ensuring satisfaction until she's dripping in cum.
It may not be revenge, but it sure is hot! Get more Valerie Kay hardcore now over at Real Dirty Videos!