Now only is Alura Jensen the perfect blonde PAWG, but she's also a stone cold MILF! This scene for Josh Stone is an absolutely fire scene where this hardcore goddess slips into fantasy. Alura arrives home, exhausted form her long day. She's decked out in the best of professional attire, while still keeping those huge breasts she has, on display. This blonde MILF is super lonely, chatting with her friend on the phone. Her man has been gone for over a week, and is hoping to get her fireplace working. She asks her friend to send over her husband, Mark, to help her out. Usually that's her husband's job.
Alura Jensen is a sight to see. Blonde, big tits, sexy face, thick thighs, and of course a generous fat ass! This blonde MILF is ready to relax, and begins taking off her work clothes. She starts to fantasize about her friend's man. He looks exotic to her, and she drifts off into fantasy on the couch. She cannot help but fondle her huge tits. She got married right after high school, and never had the chance to have a wild time with a huge cock.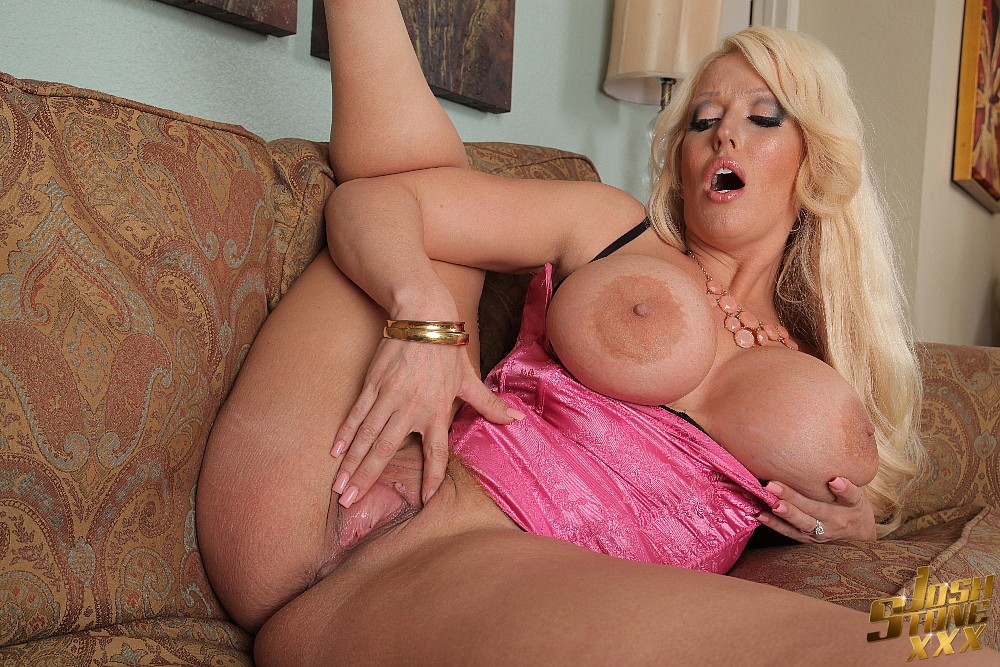 Blonde MILF PAWG Craves big Black Cock
Alura Jensen cannot help but touch herself, while she fantasizes about getting stretched out by Mark's big Black cock. She continues her fantasy thinking about how that cock is going to stretch her out. She's going to be a naughty MILF today and cheat on her husband. She speculates about how it will feel, how her pussy will stretch, and she begins to take her huge tits out. This smoking hot blonde MILF is so horny, and she might as well see what she can get done while her husband is away.
This blonde PAWG is still awaiting Mark's arrival. Her huge tits are still out, and her panties are moved to the side. She's too deep into this naughty fantasy now! Alura Jensen continues to rub her shaved pussy, moaning and enjoying her filthy fantasy. Maybe she does need a Black man to spice up her near virginal sex life with her husband!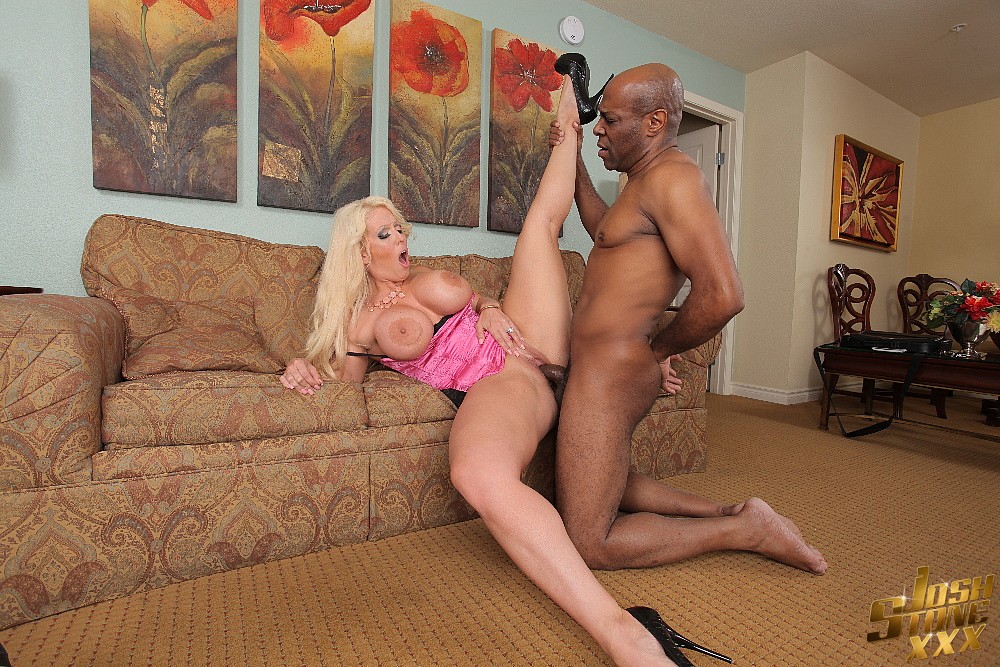 Alura Jensen Cheats on her Husband
Alura Jensen is busy jerking herself off, when she finally hears Mark's knock at the door. She immediately tries to get decent and rushes to the door. Of course, Mark is perfectly friendly, and finds the solution to her problem quite quickly. Alura starts to hit on him, telling him that her girlfriend tells her too many stories about him. She was wondering if his bedroom behavior she hears about is true.
Then Alura Jensen grabs his growing bulge in his pants, explaining that her husband doesn't give her what she needs. This blonde MILF is clearly in need, and she gets closer and closer to him until he gives in to her advances. He doesn't seem to mind her filthy behavior, and ends up helping this big tits MILF of her lonely frustrations!
Watch Alura Jensen cheat on her husband now over at Josh Stone!