Sexy, busty big booty slut Nikki Sexxx has got it all! This filthy blonde slut is happy to show off her big fat ass and her juicy tits for the camera. She looks fine as fuck, running her fingers over her fully clothed body and tempts by flashing those big tits. This real dirty slut is definitely DTF in this smoking hot threesome scene for Real Dirty Videos!
Partner number 1 enters the scene, and he immediately gets his hands over this slut. He starts to undress her and she feels his big cock pulsing in his jeans, she reaches down and asks what's really in his pants, and he immediately whips his dick out. They aren't wasting any time, and Nikki Sexxx gets right down on her knees, making him moan with her lips and tongue. She gets him rock hard as she sucks him off, waiting for him to fuck her throat.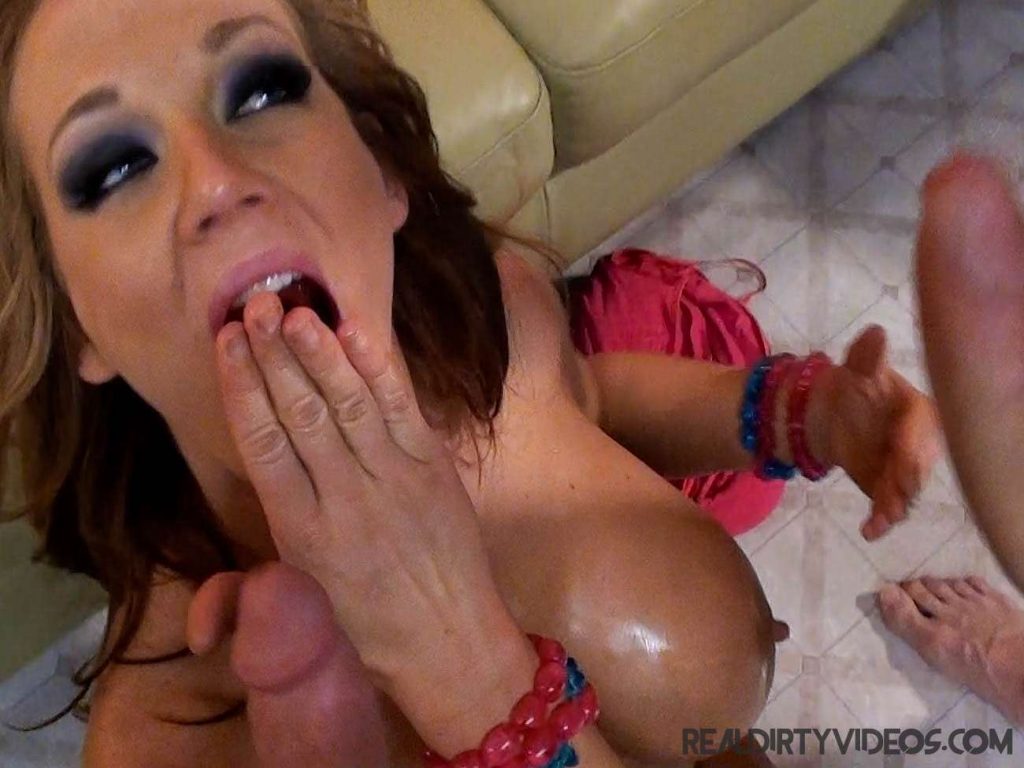 Big Ass Slut Loves Sucking Cock
Nikki Sexxx does her best to satisfy with her big tits on display. Her clothes slide off little by little, maintaining focus on the huge, hard cock in front of her, ensuring that she's pleasing in the best ways possible. She gets filthy, deep throating his cock the best she can as she dribbles slip over his balls. Finally, he begins to slip off her clothes, pulling her shorts down to reveal her juicy ass!
As soon as possible, he whips her thong to the side, sliding his dick between the cheeks. Her pussy is so wet that he's perfectly lubed up and ready to slide in that pussy and drive her wild. He enters her in doggy, sliding his finger over her pert little asshole as her fat ass bounces. They transition into doggystyle, as this slut does everything she can to take dick.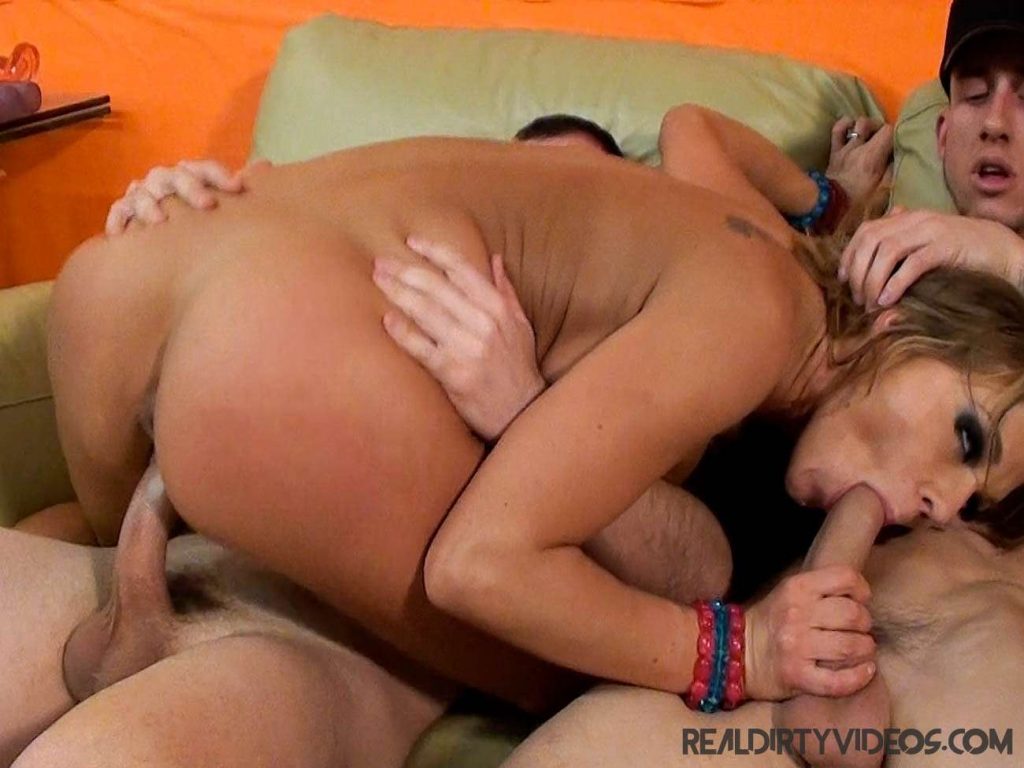 Nikki Sexxx Loves Deep Dicking
Nikki Sexxx has her big tits out and shaved, pierced pussy on display while she keeps her legs wide open to receive. She wants more cock, because one just isn't enough for this slut! They invite the camera man in on the filthy fun, tempting him with her fully erect nipples. She gets down on her knees, as you get a POV angle of her sucking cock. She makes user of her big fucking tits, slapping them with cock, as they become shiny with spit.
The fun gets even dirtier from here, as she finally gets naked and begins to salivate for cock. She jerks them both expertly, deepthroating one at a time until she's ready to fuck some more. One at a time, they take her pussy, enjoying her tits bouncing with a vigorous side fuck. She's soaking wet, oozing with the pleasure of big dick pounding her fiercely. This slut definitely needed more than one cock to satisfy her, and she really got her filthy wishes granted.
You can see Nikki Sexxx deepthroat two cocks now over at Real Dirty Videos!